BBC shows 1973
I made myself some pictures, to see what they might bring

---
John's first own shows were recorded in England, at the BBC in 1973. Together with his friends Bill and Taffy Danoff (co-writers on among others Take Me Home, Country Roads), The Pan People (five Brittish ladies who did some dances) and a different special guest each week there were 6 episodes of the show made.
Each show included dancing, acting and singing. Five of the shows were re-broadcasted in 1988 by a satelite TV-station. This page shows some pictures from the shows, as well as a list of songs from each show. It also has the song "Drift Away" (a duet with Paul Williams) and the comments of Paul Williams on the recordings.
---
BBC show 1
01 Starwood In Aspen
02 Flying Back To Nashville (By Bill&Taffy)
03 Leaving On A Jetplane
04 How Do You Say Hello To A Grizzly Bear
05 One More Time (by David Essex)
06 You're The Top
07 Deal With The Ladies
08 Medley from 60's (with David Essex)
09 The Box
10 Jimmy Newman
11 Gymnastic act
12 When I'm Sixty-Four




John juggles as part of
the gymnastic act
---
BBC show 2
01 Rocky Mountain High
02 Okie From Muskogie (with Taffy)
03 Take Me Home, Country Roads (with Bill&Taffy)
04 The Hunt (John rides? horse)
05 What A Beatiful Day (by Huricane Smith)
06 Mother Nature's Son (with Bill&Taffy)
07 Dance (by Pan's People)
07 You're Mine For Eternity (by Bill&Taffy)
08 Spanish dance (with Pan's People)
09 We Don't Live Here No More
10 Time For Us (with Hurricane Smith)
11 Amsterdam
12 It's A Sin To Tell A Lie
---
BBC show 3
We haven't seen that one.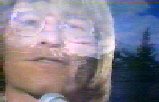 ---
BBC show 4
01 Follow Me
02 Down Too Long (By Bill&Taffy)
03 Zachary And Jennifer
04 Folk dance (all join)
05 Bells Of Rhymney
06 There Are Blues (John plays Gazoo)
07 Some Sweet Day (By Bill&Taffy)
08 Look What I Found (By Paul Williams)
09 Magician Act (with Bill&Taffy)
10 Drift Away (with Paul Williams) see footnote
11 I Wish I Knew How It Would Feel To Be Free
12 The Mermaid Song
---
BBC show 5
01 Catch Another Butterfly
02 Blow Up Your TV (with Bill&Taffy)
03 Dance (by Louise)
04 I'd Rather Be A Cowboy (Lady's Chain)
05 Somebody To Lean On (By Lulu)
06 Time to everything (Turn, turn, turn)
07 Tools
08 Medley from the 60's (all join)
09 The Night They Drove Old Dixie Down
10 The Villain
---
BBC show 6
01 Starwood In Aspen
02 Saturday Night In Toledo, Ohio
03 Barbarra Allen
04 For Human Kind (by Donovan)
05 Blackbird
06 Casey's Last Ride
07 Foggy Day In London
08 You Have Only What The Lonely Call The Blues
09 Poems, Prayers And Promisses (with Bill&Taffy)
10 Farewell Andromeda (with Bill&Taffy)
This is a letter we received from David Chamberlayne, vice president of the Paul Williams fanclub. David was the one who requested for the song.
Hi Michiel and Dolly,
Back in April last year I wrote to you about your John Denver shows on the BBC which you had put on your Web pages. I asked if it was possible to have a copy of the one with Paul Williams on. Although, as you explained to me you were not able to do that, you did kindly put John and Pauls duet of Drift Away on your page as a .wav file so I could download it.
A lot has happened since then including the formation of the Paul Williams Fan Club of which I am the Vice-President. Paul himself has been very supportive and recently I sent him a CD I had made up of some of his concert performances, including the Drift Away track I downloaded from your site. I thought you may be interested to see what he had to say in his reply about John:
I just played the CD you sent me for the first time. I too was very moved to hear John and I singing my brother Mentors song. I remember going to England to shoot several different television shows including the John Denver Show. It was produced and directed by Stanley Dorfman who created the `In Concert' series for BBC2...The vocals may have been re-recorded... Maybe not. I honestly don't remember.
To tell you the truth I don't remember specifics of the shoot. Just that John was a charming and generous man. Several years later when I performed at a benefit in Florida I had a scheduling problem that was solved when John sent his Lear Jet to pick me up after my show in Washington State. A long and expensive trip I'm sure but John was like that. His Dad flew and I enjoyed spending some time with him too. God Bless You. Paul
Thanks again for putting Drift Away on your Web page. It was good to be able to share it with Paul.
Take Care
David
--------------------------------------------------------------------------------------------------------------------------
I have a Web page dedicated to the career of the great singer/songwriter/actor/humanitarian Paul Williams. Come inside